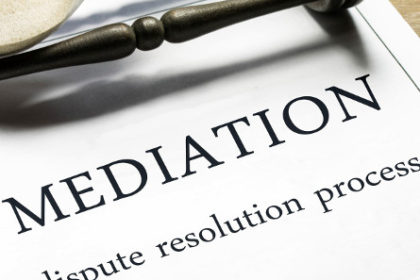 Therese Johnston has undertaken Mediation training via Queens University and holds a Certificate in Dispute Resolution and Mediation. Areas of interest include Civil and Commercial, Employment, Probate and Family. Profile details are available at Law Society Dispute Resolution Service at mediatorsni.com
Mediation is a dynamic and structured process where a neutral third party assists disputing parties in resolving conflict through the use of facilitative open discussion, communication and negotiation. Mediation focuses primarily upon the needs, rights, and interests of the parties. The mediator guides the process to help the parties find their optimal solution. Mediation, is a form of alternative dispute resolution (ADR), which is a way of resolving disputes between two or more parties. Typically the mediator assists the parties to negotiate a settlement in a variety of areas such as commercial, civil, workplace and family matters.
The process is private, confidential and voluntary. The mediator acts as a neutral third party and facilitates rather than directs the process. Mediation is becoming a more internationally accepted solution in order to end conflict and can be used to resolve disputes of any magnitude.
The benefits of mediation include:
Cost Effectiveness
Confidentiality
Control
Increased compliance
Mutual Respect
Support