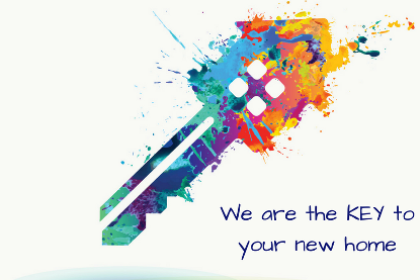 If you are considering buying or selling your home this guide provides information on matters to consider whilst hopefully at the same time reducing the stress involved.
1. Contact your Solicitor
Your first call when selling your home should always be to your Solicitor. Quite often solicitors are not instructed until a buyer has been found and a completion date has been agreed. Contacting your Solicitor early facilitates Title Deeds being sought from your Lending Institution, the sale contract being drafted, and property certificates and searches can be requested. If any extensions or works have been undertaken to your home, ensure that the planning permission and building control documents are furnished to your solicitor. Your solicitor will also explain how the conveyancing process works and what steps are involved to reach completion date.
2. Appoint an Estate Agent
You may put your house on the market, but the estate agent is the one who actually sells it. Ask family, friends and neighbours – it's always good to have a personal recommendation. In today's technological world most Estate Agents provide full marketing portals in addition to the printed sale brochure such as website listings, videos and social media outlets such as Facebook and Twitter as a means of selling your home.
3. Prepare your home for viewings
Estate Agents generally advise of the importance of keeping your home neat and tidy (this can prove a hard task where children are involved). It may also involve a coat of paint, tidy up of the garden, re-arrangement of furniture and de-clutter before any viewings. It is also the ideal opportunity to undertake a spring clean and donate unwanted items to charity.
4. Obtain an Energy Performance Certificate
All properties being sold must have an Energy Performance Certificate. These Certificates can be obtained relatively cheaply by your Estate Agent and the details included in the sale brochure and listings.
5. Arranging a mortgage for your purchase
Investigate the availability of a further mortgage offer for any potential purchase with your mortgage advisor/mortgage lender. This ensures that you are aware of what mortgage offers are available, have a mortgage in principle agreed to facilitate negotiations and are fully aware of your maximum available funding.
6. Seek your own Survey
Although mortgage lenders undertake a property survey for the purposes of the mortgage offer, it is advisable that every purchaser arranges for their own Home-buyers survey. A survey will identify any issues or problems with the property before entering into a binding contract.
7. Have you done your math?
There is nothing more overwhelming than the realisation you do not have sufficient funds to discharge all associated costs and outlays. Ascertain at an early stage the redemption figure and any penalties relating to your current mortgage. Your solicitor will have provided a detailed written breakdown of all costs associated with your purchase and sale including the Stamp Duty Land Tax payable on your purchase. Ensure that you include the costs for your Estate Agent, Survey, Removal Company, redirection of mail, utility bills owing and house insurance costs.
8. Exchange of Contracts
Although you may have agreed the sale of your home and the purchase of your new home, there is nothing legally binding until the contracts prepared by the solicitors are signed by all parties.
9. Agree a completion date
As a rule, the conveyancing process takes an average of 6 to 8 weeks from the date of an agreed sale by the Estate Agent. Sometimes there will be a chain of sales and purchases and it is important that everyone knows what date they are all working towards.
10. Final checks for completion
The contract of sale will require you to vacate your home by 12 noon on completion date. Therefore, ensure ample time is set aside to pack up your belongings and your removal company is booked well in advance. Provide meter readings to utility service providers such as electricity and gas to ensure you are no longer responsible for these services from completion date. Also make sure that Land and Property Services are informed and any refund of rates claimed.
Having successfully moved all that's left is to unpack and settle into HOME SWEET HOME!!
With over 50 years' experience in residential conveyancing our property team will ensure that we put all of our experience behind you so that your sale and/or purchase is as seamless as possible by coordinating your sale and purchase effortlessly whilst keeping you fully up to date throughout. Should you be considering a sale or purchase we would be delighted to assist and discuss your requirements by calling 028 90246091 or alternatively email – info@johnstonsolicitors.com