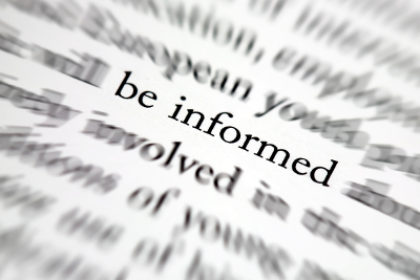 27 October 2016
Gerard Ward of James T Johnston & Co Solicitors has issued the following statement on behalf of Anthony and Rhonda Houston following the inquest into the death of their daughter, Edel Houston at Antrim Area Hospital on 2nd June 2015.
My clients Anthony and Rhonda Houston, would like to thank the Coroner for his thorough investigation and his subsequent narrative findings, delivered this morning.
The Coroner has concluded that there were serious failings in Edel's care by both the Northern Ireland Ambulance Service and the Trust.
From the moment that Paramedics departed from Edel's home in the early hours of 2nd June 2015, a catastrophic series of errors by the Ambulance Service and the Trust occurred. These failings included failure by Ambulance staff to pre alert the hospital to the seriousness of Edel's ever worsening Tachycardia, the decision by ambulance staff to inappropriately cease cardiac monitoring of Edel, failures by the Triage Nurse at Antrim Area Hospital to read the Ambulance Patient Report Form as well as the decision to prioritize less ill patients over Edel.
These failures resulted in Edel not having been triaged at all, despite having been at the hospital for 47 minutes. It was at this point Edel suffered a seizure before subsequently falling into a coma and tragically passing away. It is clear that no one took ownership of Edel's care at the hospital with failures in the handover process and a continued failing to recognize her worsening condition.
The Coroner when delivering his finding described the level of care as "deeply unsatisfactory" stating "that is not how the health services should operate in 2016 in this country".
Both Mr and Mrs Houston welcome the Coroners findings, believing the failings to have occurred at systemic and individual levels.
They welcome the Trust's assurances that remedial action has already been taken by the Trust on foot of the Serious Adverse Incident report findings and are heartened to note that the Coroner will be making contact with Antrim Area Hospital in relation to a visit to the hospital in order to see these changes in practice.
For my clients, these changes will hopefully represent a significant step for ensuring that patients are provided with proper care, so that no other parent or loved one is faced with the anguish and heartache that they have been since they very tragically lost Edel.
Mr and Mrs Houston have said:
Our beautiful daughter Edel was only 23 at the time of her death and had her whole life in front of her. We believe that if the Northern Ireland Ambulance Service and Antrim Area Hospital had delivered even the most basic of care when she took ill she would be with us today. We believe Edel's Tachycardia was treatable and that her death was therefore preventable. It is therefore important to us that hospital trusts and other medical professionals are made aware of the facts in this case so that this terrible incident is never repeated